We present some examples of our dirtiest windows and the sparkling results we were able to achieve.

We can remove almost anything, paint, crayon, stickers, even dog slobber.
The dirty window below is a result of a drive by egging.
When we clean your windows, we don't just clean the glass, we clean out the tracks, the frame, and the sill.
Even really dirty windows don't stand a chance.
Once your windows are clean, don't forget we can make your mirrors sparkle too.
Glass view walls sparkle after we are through.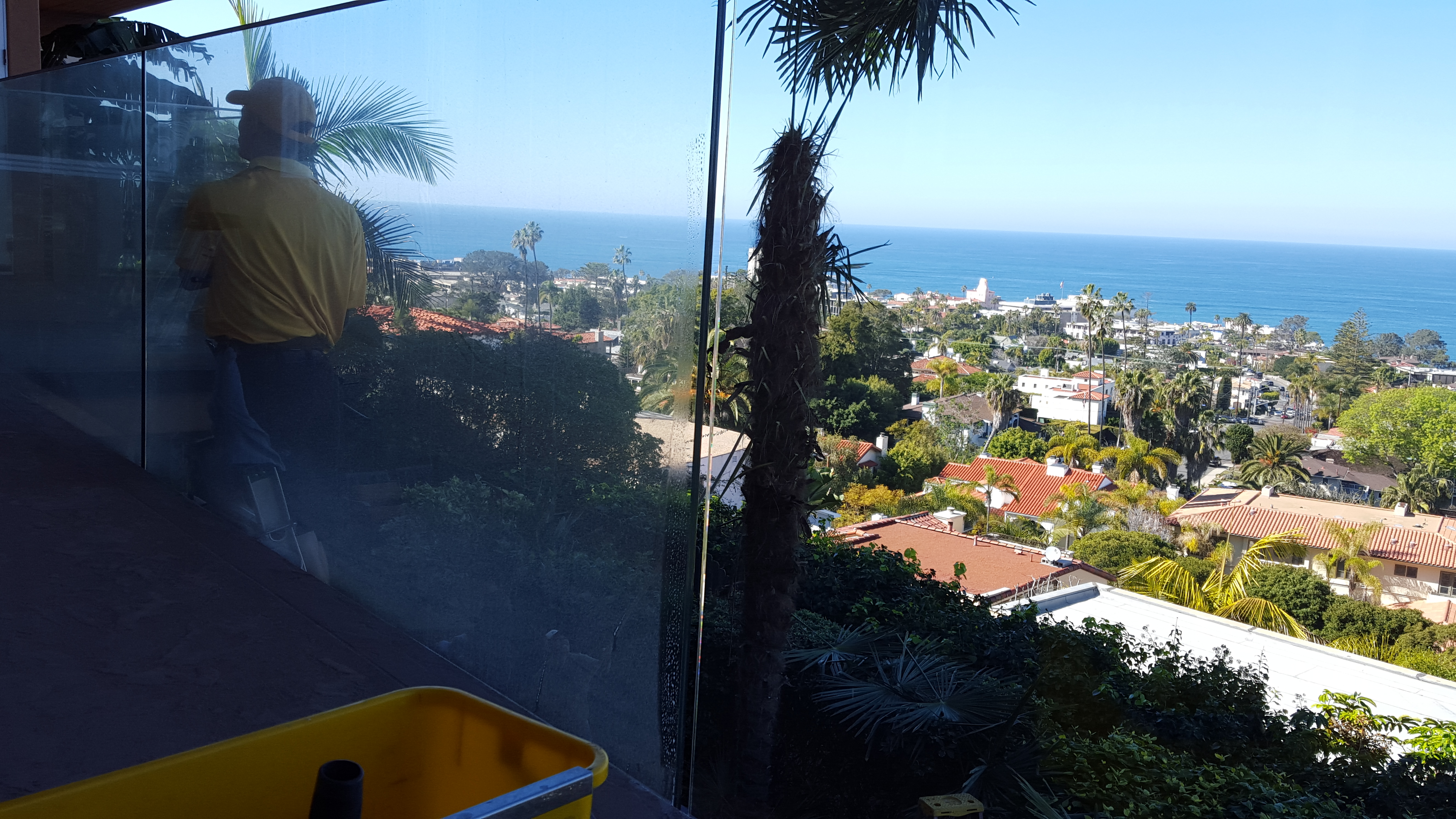 When you look out of your skylights can you see the sky? This skylight had built up rust over a period of years. We were able to restore it to its original beauty.
This is an exterior view of the same skylight as above.
Often forgotten are the light fixtures. When you come home, you want everything to sparkle. We can clean your interior and exterior light fixtures too.
We can also rescreen your worn, ripped and faded screens at the time of your window washing appointment.  This pile of ripped, screens with broken corners was headed for the trash.  Using the existing frames we replaced the screen and corners.
Do you decorate your windows for the holidays? We can remove that as well.
 This set of doors on a busy street corner was covered in dirt, grease, exhaust built up over many, many years. Now you can actually see a clear reflection in them. Check out the difference on the top of the frames!
Years of hard water build up from landscaping destroyed the view out of this window. Not after Brian is through with it.
Wax had melted from a candle onto this tinted window.  Elizabeth was able to remove it leaving nothing but a great view behind.
These windows had not been washed in 5 years.
More clean windows